Welcome!
Whether you are just exploring your faith or have a vibrant relationship with Christ, we invite you to be part of our faith community. Bethany has a rich mix of both a deeply rooted traditional worship and contemporary praise worship. We welcome all people, regardless of where you are on your faith journey. Bethany is a community where we grow in faith, a safe place to explore coming back to a faith community, or simply to learn what faith is all about. We're glad you're here!
Plan Your Visit
Bethany Lutheran Church is located just north of the intersection of 204th and Maple Streets at 4200 N 204th Street. (204th Street, also known as Highway 31, is the main north/south arterial through the Elkhorn area on the western outskirts of Omaha.) For those who are familiar with the area, we are located just north of the Elkhorn water tower and fire station. Parking is available on the north, east and south sides of the Bethany facility.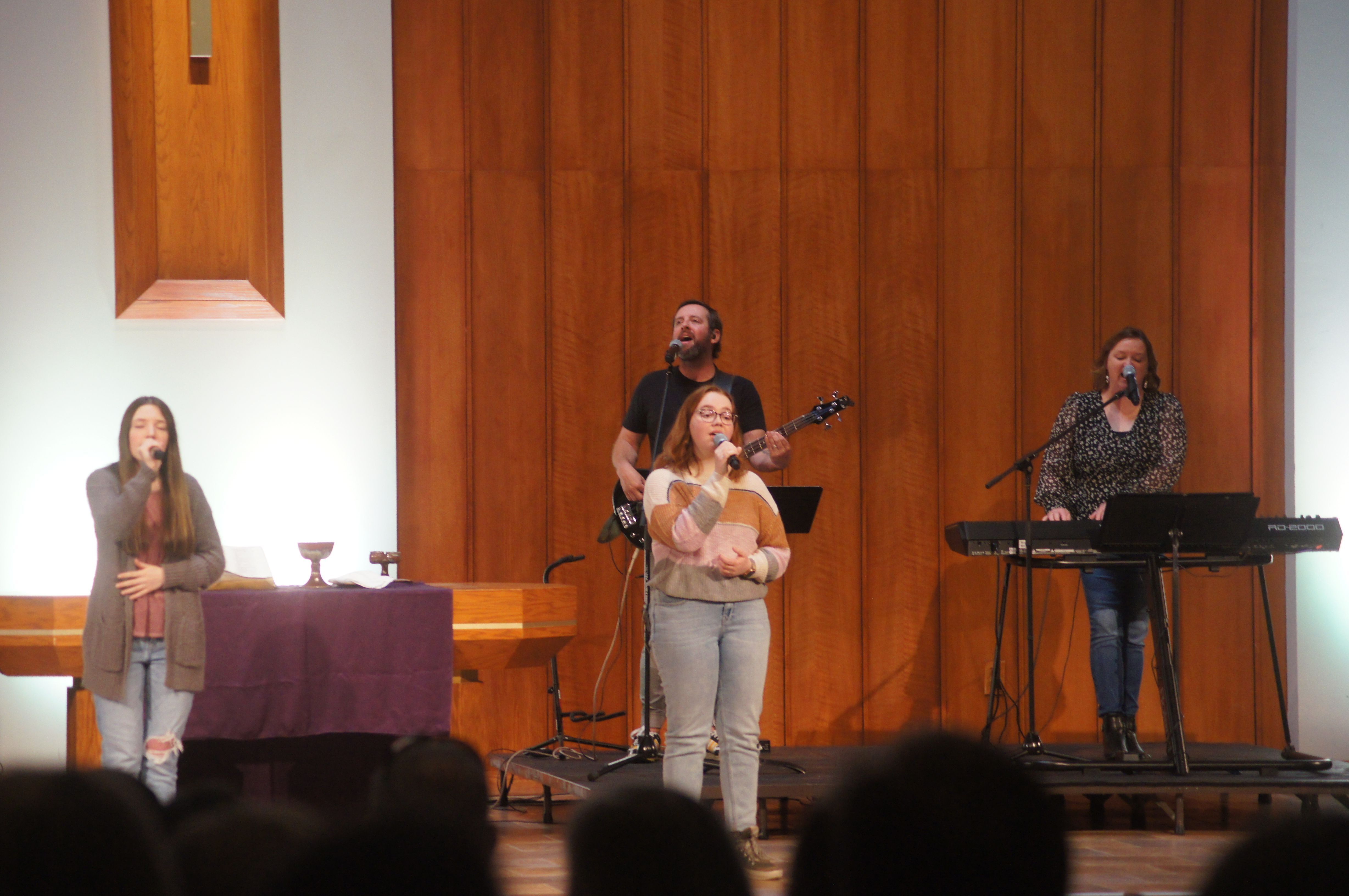 What to Expect in Worship
Bethany has a rich mix of both a deeply rooted traditional worship and contemporary praise worship.
8:00 am 
This traditional Lutheran Service from The Lutheran Book of Worship is celebrated in the Chapel.
9:00 & 10:30 am
Worship Celebrations featuring contemporary words and music are celebrated in the Worship Center.
Lord's Supper
The Lord's Supper (Holy Communion) is celebrated each Sunday at all worship services. 
---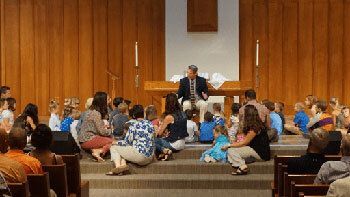 Families and Kids
Families of all ages are welcome and encouraged to worship together at Bethany. Children are always welcome in worship. Child-friendly bags are available as you enter the worship center. If your child becomes restless, the lobby is available for you to attend to your child's needs and still participate in worship.
The quiet room is available off the east entrance if you need a private space.  
The infant/toddler room, also located off the east lobby, provides a loving and nurturing environment during worship for infants to children age 3 if you desire.
Journey Kids for preschool through elementary age is offered at 9:00 and 10:30 August through May.
---
Become a Member
If you've been thinking, praying, searching, and hoping for a place to belong, we say – Welcome!
Bethany Basics: March 3, 2024
This orientation includes lunch and discussion with the Pastors.  Come meet the staff, learn the core beliefs and values, and join the mission of Bethany Church!
Childcare through 5th grade is available.