At Transform, we seek to build a faith community where our students are seen and heard. We equip our students with the love of Christ in order to transform the world.
Transform! Wednesdays | 7-8 pm | Beginning Aug 30
Our middle school ministry is open to anyone in 6th-8th grade. We'll gather to worship, eat, serve and have fun together.
---
---
Confirmation
Students in 6th-8th grade are invited to engage in our middle school ministry, Transform.  Throughout Transform, students will explore the basics of the Christian faith, theological contributions of Lutheranism, and equip students with a positive Christian community.  The Confirmation Celebration is an event where students affirm their faith publicly and celebrate God's promises in their baptism.  Each child is on their own unique journey as they unlock their gifts of faith as young adults and become full members of the church. The Confirmation celebration happens in the fall of the student's 9th-grade year.
Confirmation FAQ
What if my child is not baptized, can they still be confirmed?

Confirmation is an affirmation of one's baptism. To be baptized please contact Student Ministries to schedule a baptism. You can choose to do so publicly or privately.

What if my child was already confirmed in another church, can they participate in student ministry?

Absolutely, the content for Transform and Merge reinforces confirmation teachings and seeks to give students a sense of being seen and belonging in a faith community.

What if I choose not to have my child confirmed?

No problem. Students do not need to be confirmed in order to participate in Transform.

What if I cannot attend all the weekly gatherings?

We know that family life can be busy. We want your child's experience to be enjoyable. Confirmation is not a school program or a merit-based system, there is no pass/fail. It is available for all families to support their desire for their children to learn and affirm their faith.

What happens after the confirmation celebration?

Students are invited to continue their faith journey by participating in our high school ministry, Merge.

Can my child bring a friend to Transform or Merge?

Please do. In fact, it is expected that friends can drop in and be a part of any of our events or gatherings.
---
Mission Trips
Middle School Retreats
Along with the lessons we will learn about God's love and faithfulness, we will also be experiencing some favorite camp activities, God's creation, and of course, fellowship!
---

2023 Student Mission Trips
At Bethany we value mission trips for our students because we believe it helps to grow their faith and expand their experiences in great ways. That is the why the one requirement we have for our students is that they attend ONE mission trip sometime between the 6th-9th grade. While we understand students  have busy schedules, we also want you to understand the tremendous, life-changing impact a mission trip like this will have. In today's world where so many activities focus on personal achievements and subtly contribute to the pressures on students today, a mission trip can have a radically significant impact on the growth of students, and the experience offers unparalleled personal development, skill-building, and spiritual growth.
We've chosen to partner with two well-respected nonprofit organizations, Group Mission Trips, for our Middle school mission trip and YouthWorks for our High School trip. We have chosen these organizations because they have decades of experience in offering the highest level of safe, meaningful, hands-on service experiences along with intentional programming designed to invest the most valuable life skills and spiritual growth in today's teenagers. Please feel free to take a closer look at what each of the trips will look like and register your student today!
*Bethany is committed to offering mission opportunities to all our students regardless of a family's financial situation. If paying for the trip is a financial burden, please contact Jimmy McGinness about scholarship opportunities.
---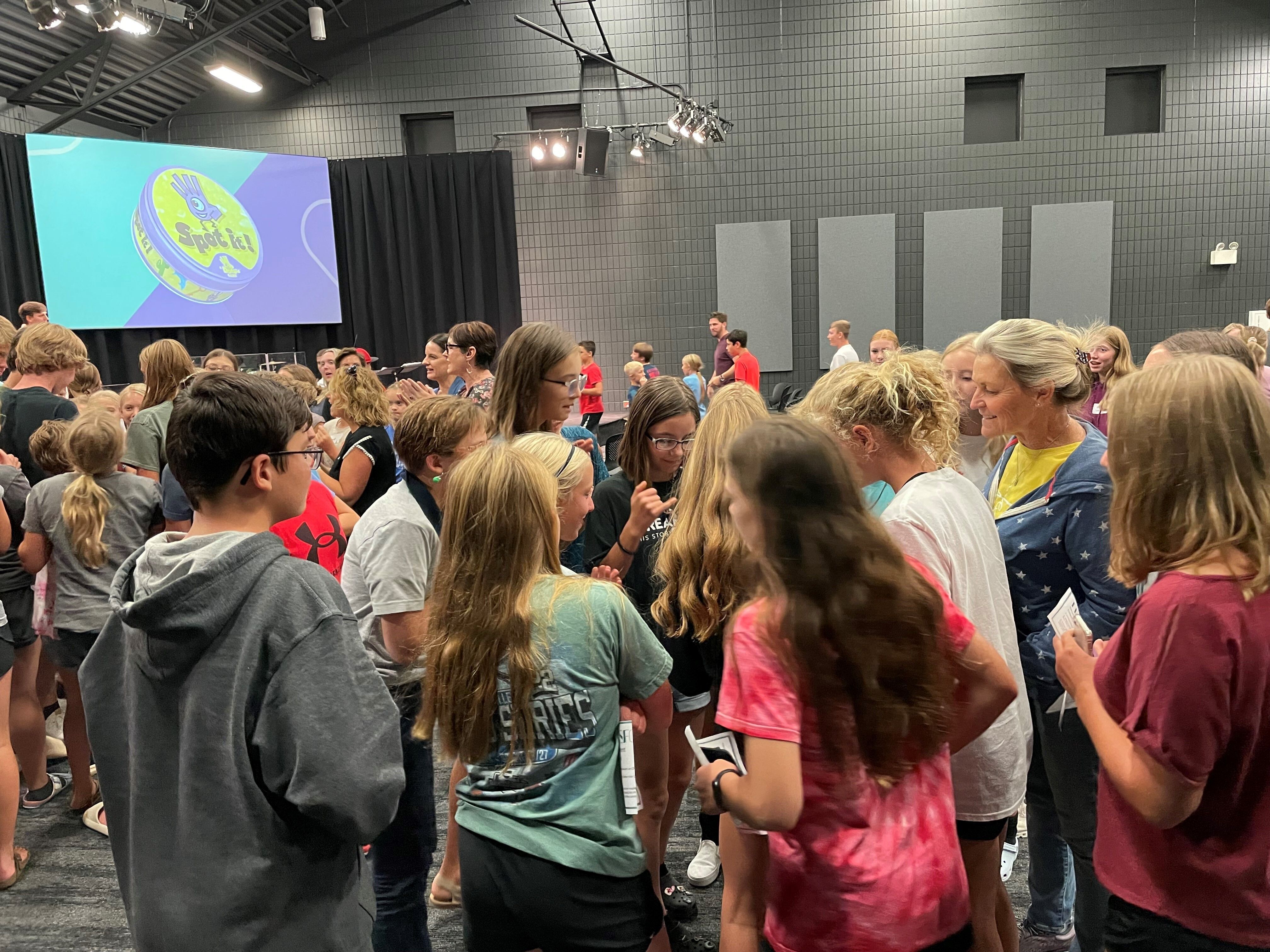 Camp
At Bethany we encourage our confirmation students to spend a week at Carol Joy Holling Camp during Confirmation Camp at Ranch. For more information about Carol Joy Holling Camp visit their website.
---