Local Mission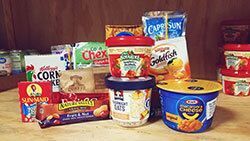 Food 4 Kids
This is the backpack food program for Elkhorn Public Schools. We provide non-perishable food for kids in need to take home for the weekends and to be distributed to hungry kids throughout the school day.
Mac n Cheese Cups
Microwave Pasta Cups
Pop-top Soup
Ramen noodle packets
Fruit cups | Applesauce cups | Pudding Cups
Individual cereal boxes
Single serve oatmeal packets
Pop Tarts
Granola bars/Protein bars
---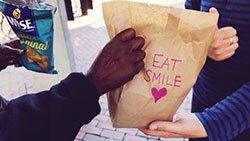 Open Door Mission Lunches
Volunteers will assemble and pack as many lunches as possible from 9:30 am – 10:30 am on Saturday mornings in Bethany's Mission Center. All food and materials will be provided.
Open Door Mission Crochet Blanket Ministry
Help Bethany provide prayer blankets to the adults being baptized at the Open Door Mission. You can make them at your own home and on your own schedule. Blankets can be knitted or crocheted in any pattern (any yarn weight will do but preferably no wool yarn) and should measure 28 x 32 inches.  
---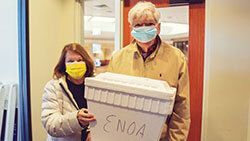 Meals on Wheels
We team up with the Eastern Nebraska Office on Aging's Home Delivered Meals program to fulfill the nutritional needs of homebound senior citizens in the Elkhorn area. Noontime meals are personally delivered Monday through Friday to senior citizens in need. 
---
Mission Trips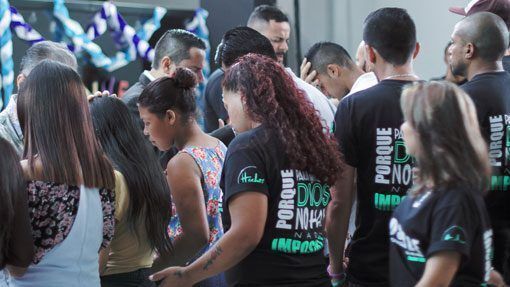 Costa Rica
November 7th-14th 2023 | Cost $1,300 | August 12th Registration and 50% Deposit Due 

Join our next team to go "See and Serve" our mission partner in Costa Rica. 
See and Serve as God moves through our local church partner and Pastor Cristian and his team of missionaries. 
See and Serve the healing and restoration ministry in one of the impoverished urban neighborhoods of San Jose, Costa Rica's capital city. 
See and Serve the Bethany support Food Program in Punta Morales. 
Tanzania Vision Trip 
January 9th-23rd | Cost $3,850 (Add $330 for Single Occupancy) | Registration Deadline September 15th $1,000 Deposit | Scholarships are Available 
Join our next team to go learn about the culture of Tanzania and the ministry of our Uduru Partner Church. 
Visit a Safari and view the beautiful scenery and wildlife. 
See the Bethany supported programs in the Uduru Parish. 
Learn about the sponsor-a-student program 
Registration is FULL. Check back for future trip opportunities. 
---
Christian Outreach Program Elkhorn

COPE is a nonprofit organization that provides assistance to those whose needs are temporarily greater than their means. Services provided without boundary area restrictions include monthly food pantry shopping, clothing closet shopping, household goods shopping. Services provided to those in the Bennington, Elkhorn, and DC West school districts include a Christmas program, Easter food baskets, school supply backpack program as well as rental and utility assistance.

Omaha Bridges Out of Poverty

We partner with Bridges Out of Poverty with their Getting Ahead workshop. During the ten-week workshop participants that are constantly struggling to make ends meet, living paycheck to paycheck, and cannot see a way out learn that they have the power to influence their future and create a positive change for themselves an their loved ones to break the cycle of poverty.

Lydia House & Men's Garland Center

Each Monday we mentor residents of the Lydia House and Men's Garland Center at the Open Door Mission. Join us to share your story, help others learn more about their faith, and live out loving our neighbors.
---
Global Mission

Lutheran World Relief
Lutheran World Relief puts faith into action by responding to the needs of people throughout the world. Help is provided to victims of disasters such as earthquakes, floods, famine and war through personal care kits, school kits, baby kits, fabric kits, and quilts. Lutheran World Relief also works to provide clean water, prevent malaria and educate people to learn a trade and improve agricultural practices.
See the list of items needed for each kit. These are collected and assembled each October.

School Kits

70 page spiral notebooks (4)
Pencil sharpener
School scissors (blunt tip)
Ruler
Box of 16-24 crayons
Eraser (about 2 inches)
Unsharpened pencils (5)
Ballpoint pens (5)

Personal Care Kits

Light weight bath towel (dark colors)
Toothbrush
Comb
Nail clippers with file
2 bath size bars of soap

Baby Care Kits

2 t-shirts up to size 2T
2 sleepers (without feet) up to size 2T
2 receiving blankets
4 cloth diapers
1 jacket or sweater with hood or cap
1 hand towel
2 pair socks
2 bath size bars of soap

Fabric Kits

3 yards 44' wide or 4 yards 36' wide cotton or cotton blend fabric
2 large spools matching or neutral thread

About the Lutheran World Relief Partnership

Lutheran World Relief lets those in need around the world know that God loves them enough to inspire someone thousands of miles away to provide loving care for them. Personal Care Kits given to displaced persons create an opportunity – to stay clean and healthy, to walk with dignity. School Kits give children an opportunity to become educated even in times of disaster. Baby Care Kits are often the only clothing for infants in refugee camps and orphanages. Fabric Kits are used to teach girls a trade to provide an income. Quilts not only provide warmth but are also used as room dividers, shelter and a way to carry possessions.
When Bethany's donations join those of hundreds of other Lutheran congregations across the country, millions of people who are in need throughout the world can experience God's love and care that we send in every quilt and every kit.
---
Tanzania Partnership
Through Bethany's partnership with our sister church in Tanzania, Africa, we build relationships with our brothers and sisters in Christ through sharing our faith, lives, and experiences. Bethany and our sister church, Uduru, walk together in a mutual relationship. We interact with one another as colleagues, fellow workers in the vineyard of Christ. Each partner, with their own strengths and characteristics, learn from one another with mutual respect.
Tanzania Vision Trips

Bethany organizes vision trips to Tanzania to learn from our brothers and sisters in Christ, to pray and worship with them, and to bring encouragement, support, love and assistance. We learn to walk in the shoes of the Tanzanian people and the hardships and joys that come with that walk. While in Tanzania, we see how the Tanzanian people value their faith above all else. They show us that although the Tanzanians have very little materially, they make time for family, friends, relationships, and people and give to others what they can.

Child Sponsorships

Bethany also has a child sponsorship program which enables Bethany members to sponsor a student for a year providing school fees, uniform, and books for as little as $50 a year. In addition to the student sponsorship program, Bethany is currently partnering with Uduru Parish to build a preschool for the community. The opportunity to sponsor a student will happen in November. Check back around that time to learn about sponsoring a child for the next school year. 
---
Costa Rica Partnership
Bethany partners with Christ for the City International and Pastor Cristian Leon and his team in the Pavas neighborhood in San Jose, Costa Rica. Through this partnership, Bethany sends both adult and youth Mission Trip Teams to work with Pastor Cristian's PAVAS outreach ministry serving the community of Pavas, one of the most dangerous areas in Cost Rica because of the gang violence, drug and alcohol abuse, and poverty.
See the PAVAS life-changing ministries

PAVAS operates a number of life-changing ministries serving men, women, children, and youth including:

Feeding Program
Providing food three times a week for children in need

Fresh Produce Program
Utilizing 2 trucks donated by Bethany, Pavas picks up donated fresh local produce to bring back to their church. This food is then offered to local families in need.

Children's Program
Children have a safe place to come and learn Bible stories, play games, experience the love and hope of Christ, and be discouraged from entering gang life

The Refuge
Ministry providing accommodations and vocational training to new Christians coming out if the gang lifestyle

Worship
Pastor Cristian and his team hold worship services which are attended by ex-criminals and ex-gang members who have come to a life-saving relationship with Jesus

Extreme Weekend Retreats
Serving 12,000 youth per year, these weekend retreats are offered to gang members who want to submit their lives to Jesus.

The "Art House"
Ministry serving more than 80 women a week offering sewing classes where women receive vocational training, food, and spiritual support.

How you can support the Costa Rica PAVAS Partnership

Change Lives By Supporting Bethany's Partnership with Pavas:

Pray
Pray for Pastor Cristian, the Pavas team, and the men, women and children whose lives are being changed by Christ through this ministry

Bethany's Refuge Worship Service
The Refuge is modeled after PAVAS' Refuge Ministry offering an authentic, stripped down worship experience through music, testimonies and the power of the Holy Spirit. Join us the first Sunday of every month at 6:30 pm in the Gathering Place

Through our Christmas Sponsorship Program
Bethany families can donate money for Christmas presents for the children in the feeding program.  (Please provice a link to this video

Donate Financially to Special Projects
Bethany donates funds for special projects such as the 2020 Truck Project where Bethany donated funds to purchase two trucks which Pavas now uses to distribute fresh local produce to families in need. They named the trucks Bethany and Pavas.

Mission Teams
Join us on one of our adult or youth mission trips. During these trips, you will deepen your personal relationship with Jesus Christ, form deep and lasting friendships, serve others in need, and experience the life-changing power of the Holy Spirit.
---
---