Life can be challenging, but you don't have to walk through it alone. Bethany's Care Ministry Team is here to walk with you and offer spiritual support and care through life's difficult moments. If we aren't able to provide a specific support for you, we can share recommendations for counseling and other resources.
Pastoral Care
If you are in need of emergency pastoral care, call 402-289-4440 to reach the pastor or care minister on call.
---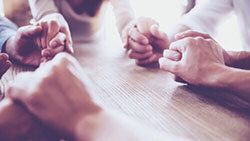 How can we pray for you?
Whether it's a prayer request of praise or for help our Prayer Ministers are here to pray over any requests you have on your heart. Requests are forwarded to our prayer minister team. If you would like to have a prayer minister reach out and pray with you over the phone just indicate that on the form.
---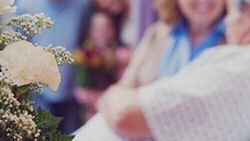 Hospital & Home Visits
Hospital Visits: Our Care Team members make daily visits to Omaha area hospitals to provide support, encouragement, and prayer to those who are hospitalized and their loved ones.
Home Visits: Our Care Team members visit those who are home and facility bound to offer prayer, fellowship, and Communion. Contact the church office (402-289-4440) to request a home visit for yourself or a loved one.
---
Care & Wellness Serving Opportunities
Do you have a heart for caring for the people in your life who are lonely, hurt, sick, or grieving? Bethany's Care Ministry would love for you to be a part of our team as we serve our community in love through connection, prayer, and spiritual encouragement. Contact Kymberly to learn more.
---
Bethany offers several support groups to provide a place for comfort, strength, support, and hope for those going through difficult times.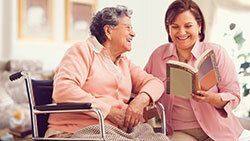 Caregiver Support Group
Second Monday of the month, 6:30 – 8:00PM | Fellowship Hall
Do you care for a spouse, parent, or other loved one who suffers from chronic physical or cognitive conditions such as (but not limited to) Alzheimer's, stroke, Parkinson's, spinal cord injury or other illnesses? Then come be a part of our Caregiver Support Group where you'll find emotional support, prayer, advice, and encouragement from others who are going through similar unique challenges and joys. Contact Kymberly.
---
Alcoholics Anonymous
Saturdays | 7:30 am | Conference Room near west lobby
This is an open meeting for anyone wanting to attend an AA meeting. For a full list of AA meetings in the area click HERE. 
---
Bethany's Care & Wellness Ministry offers different workshops on topics of health, healing, and wellness that are open to the community.
GriefShare Group
It hurts to lose someone, but you are not alone. There are local GriefShare groups that can help you walk through one of life's most difficult experiences. Find support and connection at GriefShare.
To find a GriefShare group near you click HERE.
---