A 10-week small group experience that connects people to God, the church, and their purpose.
Fall 2023 Session: Thursdays from 6:30pm-8:30pm. Begins September 14th. 
Winter 2024 Session: Sundays from 2:00pm-4:00pm. Begins January 14th 
Rooted provides the opportunity to connect with God, the church community, and your purpose in unexpected life-changing ways. Think of Rooted as a personal journey – a journey with the goal of deepening your connection with God, His Church, and your purpose in the big, epic story He is writing through human history.
Rooted is a catalyst for life-change that provokes questions and conversations and offers beyond-what-is-comfortable group experiences designed to give you a glimpse of your story in God's story.
Rooted is a 10-week experience that is most effective if every participant attends weekly and misses no more than two classes. The registration fee for Rooted is $35 per person. This is one of the most important experiences we do here at Bethany so you won't want to miss it. Childcare will be available.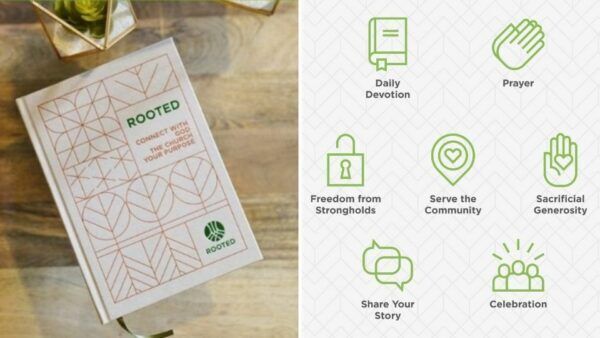 Think Differently
Rooted isn't simply a bible study or a book. It is a community experience, where people practice 7 rhythms essential to a healthy relationship with Jesus. Individuals establish firm roots in the Truth of God's Word through personal study and then come together to discuss what they're learning in a space where they are safe and known.